From hot to cold and all in between
Desert dryness or troplical rain forest humidity. Wquatorial jungle heat or northern arctic cold. African sun or Nordic winter darkness. Nearly 100% pure air or that of a big city at rush hour.
Whatever the environment you require, it can be duplicated with the help of this superbly climatecontrolled room. PNE's Climate Room permits wide variations in climatic parameters:
Temperature: -25

°

C to +70

°

C
Humidity graduation between 10% and 100%
Air purification assured up to 99,99% purity
Air mixing capability allows variations in such gases as carbon dioxide, oxygen and nitrogen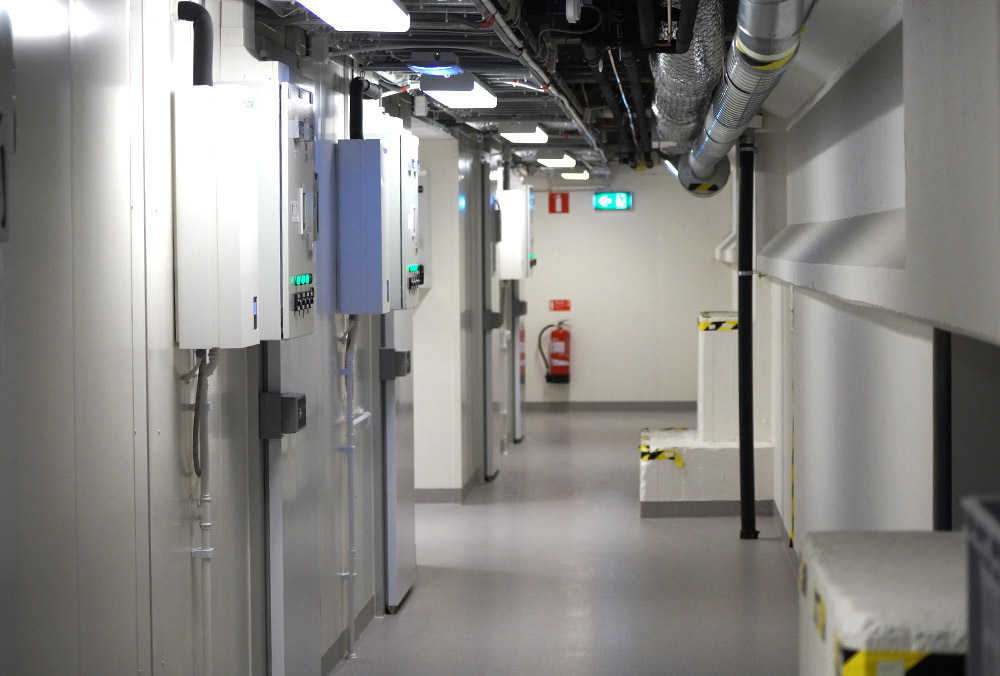 Almost all sizes and shapes
Whether you work in medical research or biotechnics, in hospitals, in a film or photo archive or in any number of different industrial sectors demanding precise climate control – we can provide the Climate Room solution you require.
The construction of an PNE Climate Room within a structual enclosure is similar to that of a cubicle exept that the existingwall of the room replaces the galvanized steel outer shell of the cubicle.
As the PNE is modular in concept, it can be used in almost any available space whatever its shape. Where the existing door is unsuitable, PNE will supply and fit an insulated door.
Furnish and lighten your Climate Room
All of the fixtures and furnishings we offer for a Climate Room are of high quality, and have been fully tested to ensure that they will endure harsh changes in climate.
You may also equip the Climte Room as you would an ordinary laboratory. For this purpose, you may choose from PNE Climate Room's array or standard laboratory items.
PNE can also provide special lightning and illumination. Such as for assisting in plant growth, if it is desired. In such cases, your Climte Room will be specially design and constructured to ensure that the lightning does not interfere with the precise temperature and humidity controls.